Medical Intuitive Sessions
Get to the root cause of your health issue with a Medical Intuitive session.



When you struggle with a chronic health issue, I know how frustrating it can be.
You probably have tried a variety of approaches, have seen many different practitioners and yet, you still don't know what exactly you need to do in order to heal.
Dealing with a complex health challenge is like trying to solve a puzzle and it can be time consuming, expensive and most of all, the uncertainty and lack of progress plays a huge toll on you.
Western medicine can be a life saver, but when it comes to chronic illness, it doesn't address the underlying causes and heavily relies upon suppressing the symptoms. Unfortunately, this does nothing to help you heal.
True healing can only happen when you uncover the "whys" or "root causes" of what has made you sick and when you address all aspects of your self and not just the symptoms.
Root causes can be anything from emotional and physical traumas, energetic imbalances or blocks, nutritional imbalances, chronic infections, toxic residues, karmic traumas and also environmental factors.
Because you are more than just a physical body all these factors have to be taken into consideration if you truly want to heal. One of the many benefits of a medical intuitive session is the fact that all these factors can be considered and seemingly unrelated events that have contributed to your health challenge (like an accident or a trauma) can be considered and made sense of.
This is why a medical intuitive session can save you lots of time, frustration and money as it can cut right to the root causes.
A Medical Intuitive Session can help you to quickly get to the root of your problem by giving you deeper understanding and clarity of what made you sick, and most importantly, provides you a roadmap to true healing.
As a medical intuitive, I have the unique ability to intuitively "scan" your body and detect the root causes of your illness.

I am one of only a few medical intuitives worldwide who has both a medical degree in family medicine and the intuitive insight.

Additionally, I am trained in various other alternative healing modalities like Nutritional Medicine (Orthomolecular Medicine), Energy Psychology and detoxification techniques. This unique combination of training and skills allow me to see your health condition in a truly holistic way and give you recommendations and solutions that work.

I have done thousands of medical intuitive sessions and many of my clients have healed once they understood the true root causes behind their health challenges.

The ultimate goal of every medical intuitive session is to empower you by giving you the information you need so that you can activate your body´s self-healing capacities.

Your body is designed to heal itself when you remove the barriers that stand in your way. When you have a roadmap you can follow, you can take the appropriate steps to move from a state of imbalance and dis-ease, to one of wholeness and health.

A medical intuitive session has often been described as a life changing experience and a great catalyst for transformation and healing. One session has the potential to uncover the hidden blockages, beliefs, habits and even nutritional and environmental factors that you have overlooked and that have prevented you from healing.
Benefits of a Medical Intuitive Session
Service used by people from all around the world.
Katharina Johnson is perhaps the most skilled, accurate and genuinely helpful medical intuitive I have worked with in 20 years. I have referred many patients to her over the last 3 years and in each instance her contribution to their care and recovery, without exception, has been significant. Personally I have benefitted greatly from her work, and though one can rarely say this, I have felt tremendously improved, both physically and emotionally, after each and every telephone session. As a medically trained MD in Europe and avid seeker of continuing academic and spiritual growth the breadth of her offerings is vast. I cannot recommend her highly enough.
Dr. Michelle Veneziano D. O.
Eleni R. Canary Islands
I worked with Katharina because I was emotionally and psychologically stuck all my life. I could never really go to the source of my problem, but Katharina found and cleared this pattern that was torturing me very fast and showed me how to transmute the negative patterns and live a happy life. This is a priceless gift for me. I couldnt be more grateful..
Katharina carries the rare of gift of true intuitive insight, her work being close to the miraculous. Over the years I have send her patients, family and friends with difficult health situations, relationship issues and occupational obstacles. Katharina clears the blockages, the outcomes over time being physical healing or graceful transformation of life events. I highly recommend her!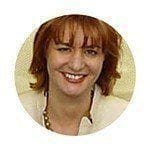 Dr. Brigitte Essl Marin, CA
Read more testimonials here
Is a
Medical
Intuitive
Session
Right for You?
You want to get to the root causes of your health challenge and you are ready to also look into other aspects of yourself like emotional issues, mental thought patterns, relationship or spiritual problems.
You know that in order to start healing you need to take responsibility for yourself and your situation. You are ready to see beyond your physical symptom, and you are willing to be take an honest look at yourself and life situation.
You want to work with someone who has both the medical credentials and the intuitive skills to help you heal.
You are only looking for receiving a "label", a diagnosis.
You want a quick fix that only deals on a superficial level with the symptoms.
You need a primary care physician to diagnose, prescribe or refill your prescription medication.
About Dr. Katharina, Medical Intuitive
I have been working as a medical intuitive for over 10 years. I also have a medical degree in family medicine from Austria, allowing me to combine the best of both worlds to help you figure out your health challenge.
Healing is possible when you can see the bigger picture and when you have a clear roadmap that is uniquely tailored to you.
I am looking forward to working with you and help you heal.
Much love,
Frequently Asked Questions
What happens during a medical intuitive session?
What exactly is a medical intuitive?
What is unique about your approach?
How can I prepare for a medical intuitive session?
Why do you only do phone sessions?
I am a bit nervous. Will you be able to see what I did yesterday?
Do you also work with children?
Do I have to believe in this method for it to work?
Do you offer a payment plan?
What is the science on medical intuition?
Medical Intuitive Session
50 Minute Call with Katharina
Audio

Recording

Follow

up Email
Sorry! My practice is currently full.
You can get on the waitlist and I will notify you immediately once a slot opens up. In the meantime, I invite you to be a part of one of my online courses, "Awakening Your Inner Healer". This way you can start your healing journey today and learn more about my work.
Terms of Service
Please notice that I do have a 48 hour cancellation policy. In case you have to re-schedule or cancel a session, please let me know 48 hours in advance to avoid any costs. Sessions that are canceled without 48 hours notice will be charged the full amount. Sessions that are canceled due to a medical emergency are excepted. All services are non-refundable. You acknowledge that you are aware that in the consultations you will not receive medical diagnosis, treatment or prescription and that Katharina Johnson does NOT act as a primary care physician. For legal reasons, no medical claims are made as to the efficacy of these sessions. By purchasing a session or package you agree to these terms. Thank you for your cooperation and I am looking forward to working with you!