Testimonials from clients for Medical Intuitive Sessions, Energy Healing & Rapid Emotional Clearing Sessions
Christina

My medical intuitive session with Katharina was incredibly life-changing,
both on a physical and spiritual level
and was a huge part of launching me to the next level of my own spiritual path. Katharina has the amazing ability to quickly sense any health issues within your body and reveal to you their metaphysical/emotional root causes. I had struggled with low back pain since I was a child (bulging discs, painful spasms, scoliosis) and although I found chiropractors effective in helping me to manage my pain over the years (and some understand the root causes), it always seemed to re-emerge. I was blown away that within a few minutes of our medical intuitive session, Katharina interrupted me to say that all of my spirit guides were there and that they wanted to channel a healing on my lower back through her! They revealed the root cause of my lifelong lower back issue was actually related to my ancestral lineage and I was in tears from the clarity and depth of the messages I was receiving. It was one of the most profound experiences I've ever had to be able to correspond directly with the spiritual realm and I was in such a state of awe that I was nearly speechless. Since Katharina's medical intuitive session almost a year ago, I have not only not needed to see a chiropractor, but more importantly, she helped to open my connection to my spirit guides which continues to have profound effects on my life everyday.
Dr. Brigitte Essl Marin, CA

Katharina carries the rare of gift of true intuitive insight, her work being close to the miraculous. Over the years I have send her patients, family and friends with difficult health situations, relationship issues and occupational obstacles. Katharina clears the blockages, the outcomes over time being physical healing or graceful transformation of life events. I highly recommend her!

Noellette TangtrongsakdiCA

Meeting Dr. Katharina was a blessing for me and t
he rewards of my medical intuitive sessions with her have altered my life profoundly and with incredible efficiency.
She helped me discover and clear deep emotional issues stemming from infancy that had significant and detrimental effects on my perspective on life as well as my relationships.
Dr. Katharina's work enabled me to finally achieve calmness, contentment, and peace within myself and liberated me to live my life with joy and gratitude.
Her healing was not just a blessing to me but also a blessing to my children and those that I love dearly. I recommend Dr. Katharina without any reservations and would urge anyone who wants to invest in the health of their body, mind, and soul to consider working with this amazing and gifted lady.
Kimberly Carter GambleProducer, Director
Katharina's teaching is so empowering! She
combines the benefit of her allopathic medical education, her energy healing experience, and her well-honed intuition to create an unusually integrated offering.
I love her transparency; She doesn't just giving you knowledge and advice… … she truly empowers each of us to create a new level of health for ourselves that will last our lifetimes.I whole-heartedly recommend Katharina´s seminar to everyone. Really, BRAVO!
Sonja R.Austria
I used to work with Katharina on different topics every summer when she was in Austria for more than three years now. I appreciate her work a lot and learned a lot about myself through working with her method. I was pleased to hear about her new Online Seminar as this makes us independent of time and places.
I can assure you that this seminar will change the way you see your life and will help you heal
and become whole again on many different levels. This seminar puts the power back to where it belongs, to YOU. Thank you Katharina for sharing your wisdom with us. I wished everyone had the possibility to go through this live changing experience.
Julianna A.
Katharina helped me to find the one true voice within me- the one that speaks of love and only love- the one that forgives- the one that trusts. She gently uncovered the wounds of my past and helped me look at them- understand them- accept them – and actually come to love them. Katharina provided a road map to love-the love that lives within ourselves-I can think of no greater gift.
Mark SimmonsRegistered Nurse, San Francisco
I began searching for an integrative approach to my health when I was diagnosed with Chronic Lymphocytic Leukemia several months ago.
Katharina´s guided meditations immediately began putting me at ease, and gave me visualization tools that began reducing much of my negative thinking, fears and anxieties.
She helped me to look at my body from a different perspective. The seminar starts right away with how to manage physical symptoms, with each lesson building on the previous one to in order gain insight into our condition. I learned how to begin tapping into my subconscious using visual symbols, and for the first time in my life, began to see my own body as a receptacle of ancient wisdom, light and love. I regularly incorporate the tools I learned in her seminar to reach a place of deep relaxation. I'm truly grateful for having had the opportunity to work with her.
Jody TurnerCultural Trend Reporter
I have done work with healers over the last 20 years and
Katharina is by far the most effective and clearest
as she is quite evolved in her approach. I appreciate the results greatly as well as her dedication and service.
Kathleen Farrell Kansas
I just can't tell enough how my sessions with Katharina are changing my life. The emotional clearings are so beneficial in so many ways. The calming effects they have on me are so noticeable, and are contributing so much to the rewiring of my brain. Katharina has given me so many tools to aid in this healing process. Ever since working with Katharina, I am doing so much better emotionally and also physically. My rash that I had for many weeks is gone and I am filled with hope for my future.

Davi Pakter MDBerkeley, CA
Katharina has an incredible presence and gift. She is very adept in creating a safe and sacred space which facilitates healing. I
experienced a profound shift from our work together,
which was a beautiful catalyst for growth in my life. She is a person of integrity and I would highly recommend a session with her for any issue or for general wellness.


Valeria SaldanhaCPPC , San Francisco, CA
Katharina took me through old pains in such a loving and supportive and professional way using the power of medical intuition.
It is amazing how emotional hang-ups get cleared so fast.
Thank you!
Chamsi.F.San Francisco
I was very impressed with Katharina's psychic and healing skills. She did a Medical Intuitive Session on me and
in the first 5 minutes, released a big stress knot in my belly that I had been carrying for over 20 years.
Within a few hours, she was also able to release intense period pain (also something I've had for 15-20 years). Within another few hours, she released intense acid reflux, and intestinal bloating, and I was finally able to eat freely again. My allergies started disappearing as a nice side effect of the sessions. A lot of stress, and non-beneficial belief systems were off-loaded in the process and I now carry a great sense of peace, and feel awesome on a daily basis. The woman is a miracle worker! She is also extremely intuitive, and can bring great clarity into your life. Besides her amazing skills, she's very caring, and compassionate. I recommend her to you wholeheartedly!
Annelene.D.San Francisco, CA
Katharina led me with skill, compassion and professionalism through a profound emotional clearing process. In only two sessions, I
was able to let go of old ingrained thoughts and beliefs that had been holding me back in some areas of my life for as long as I can remember.
I felt safe and in very good hands throughout this transformational process. I am recommending Katharina's work to my coaching clients and to anyone who can benefit from this quick and powerful emotional clearing/healing modality.
Linda BracanovichSan Francisco, CA
During the past year, I started experiencing considerable joint pain, rapid weight gain and a host of other symptoms. After repeated blood tests and examinations, my (excellent) MD could not deliver any conclusive diagnosis, nor could he suggest any remedies. In fact, he was stumped. That is when I learned of Katharina Johnson who, through a combination of healing and intuitive modalities, uncovered certain health issues that needed attention. Through nutritional balance and Medical Intuition, the extra weight has dropped, and I feel significantly stronger, healthier and free from the debilitating pain I was experiencing. I do not give recommendations lightly, but in the case of Katharina, I hold her and her vocation in high esteem – and have suggested her to numerous friends, who've also experienced the same positive results. She is a gifted healer.
T.J.San Francisco, CA
The first time I met with Katharina I was impressed with the intensity I felt using the medical intuition method. I appreciated working together to uncover things I did not even realize were affecting my present life, having happened in my childhood. With the gentle guidance of Katharina, I felt comfortable and confident to explore certain issues and allow them to be released through the acknowledgement of past traumas. Katharina is a wonderful person and truly gifted in the art of healing. Most profoundly, she really cares about the work she does.
Sandy S.
Dear Dr.Katharina

Just a note to let you know I have downloaded the mp3 and I truly appreciate the healing I received.
I woke up this morning in no pain as is the intention I asked for before the healing.
I am truly happy this morning. All yesterday afternoon I napped, drank water, colored in my coloring book and thought positive thoughts. I actually took a walk and cooked a full course meal. It tasted so good. I ate like I have never tasted food before. This is all new. Please use this as a true reflection and testimonial for your unique gift. This healing is so strong and I will definitely listen again. I cannot thank you enough. This was one of the best healings I have ever received in my life. You have changed my perspective on many ideas which I will now throw out because I now know there is something better.Thank you and blessings to you.Love and Light
C.J.San Francisco, CA
Katharina was an insightful and compassionate guide along a beautiful healing journey. My sessions with her allowed me to tap into the wisdom of others and myself in unexpectedly profound ways. She has an amazing gift and is using it to help and heal so many. Thank you, Katharina.
Naomi Mattana
I came to see Katharina when my daughter was 10 months old. She had numerous food allergies (wheat/dairy/soy/egg/peanut….) and no matter how hard I tried with elimnation diet, she was still having digestive upsets and ezcema flare ups. After the fist session, I was amazed at how well my daughter was responding, not only was the digestive/ezcema issues healing, my daughter also slept for more than 3 hrs at a time. My daughter is now healthy, thriving and full of life…..and is hardly ever ill. I am so grateful I to have had the opportunity to see Katharina while my daughter was so young and to have learnt so much by it, it has made a HUGE difference in my life. Highly Recommended!
Bijan S.Berkeley, CA
I highly recommend Dr. Katharina to anyone who is need of healing. She is very gifted and skilled in her ability to intuit certain aspects of your health. I was surprised to hear her tell me things about myself that I have known for years, even though I had not mentioned anything about it to her. I also want to illustrate that Dr. Katharina has an immense medical knowledge. It's very clear that she is a trained professional with deep medical insight. The knowledge she taught me about my body, and my illness, were way worth the session. She treats the body, mind and emotion all as one holistic system, and to me this is the work of a true, authentic healer.

E.C.San Rafael, CA
The session with Katharina was a profoundly deep and cleansing experience. I came in touch with an old issue with a family member and felt a large root of it cleared. He then called the next day and we had a wonderful and stress free conversation unlike past conversations that had a bit of tension. I highly recommend this healing process and Katharina was loving and held the space for me healing in a sacred way.
David N..Berkeley, CA
Katharina was extremely professional and helpful to work with. She provided a good balance of medical intuitive perception and also grounded medical knowledge. She helped me to focus on the detoxification process, which is what I needed to heal from a tick-borne illness I had picked up. Two weeks later, I am feeling much better and well on the path to recovery.

Candy M.
Before I met Dr. Katharina I had low energy and needed to rest or take a nap everyday.
After taking her course "Amazing Energy Cure" I no longer need to rest or take naps during the day.
I also had a medical intuitive session with Dr. Katharina for face/teeth pain. She is absolutely amazing, my pain has decreased by 90%. She gave me several recommendations I can use to continue to heal myself. I am grateful I met Dr. Katharina. My quality of life has dramatically improved!
Christine T.
Phoenix, AZ
I was looking for a medical intuitive that could really tap into the root cause of my pain, as I have been dealing with this for 1 1/2 years with no relief. I found Dr. Katherina and knew she was someone who understood a lot more about what was going on with me. From the moment we connected on the phone, each step of the process was clearly explained and I learned so much. Her understanding, communication, clarity and integrity was evident and clear throughout. Dr. Katharina got right to the point and in my session, I felt a release of the pain. I can't thank her enough for all her help. I am not new to alternative healing, as I have been doing it for over 40 years and this really works. I would highly recommend Dr. Katharina.


"
Sass Jordan, Recording Artist
Katharina is a beautiful soul!
This was probably the best session I have ever had with anybody. Katharina´s clarity, compassion, and comforting practical approach are a joy! Katharina was able to trace some of what I was dealing with to ancestral patterning, and I haven't had a problem since we cleared it!
Dr. Michelle VenezianoD.O
Katharina Johnson is perhaps the
most skilled, accurate and genuinely helpful medical intuitive
I have worked with in 20 years. I have referred many patients to her over the last 3 years and in each instance her contribution to their care and recovery, without exception, has been significant. Personally I have benefited greatly from her work, and though one can rarely say this, I have felt tremendously improved, both physically and emotionally, after each and every telephone session. As a medically trained MD in Europe and avid seeker of continuing academic and spiritual growth the breadth of her offerings is vast. I cannot recommend her highly enough.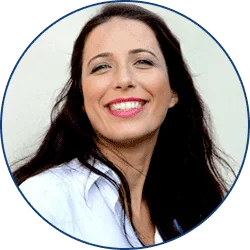 Eleni R.Canary Islands
I worked with Katharina because I was emotionally and psychologically stuck all my life. I could never really go to the source of my problem, but during my medical intuitive session,
Katharina found and cleared this pattern that was torturing me very fast
and showed me how to transmute the negative patterns and live a happy life. This is a priceless gift for me. I couldnt be more grateful.
I've known and worked with Katharina for eight years. During that time, she has helped me move through and transform significant challenges with insomnia, anxiety, panic attacks, digestive ailments, and grief, in a minimal amount of sessions together. I have received support from a number of deeply qualified and gifted healers during that time, and Katharina is by far and away the most effective and empowering. Her biggest gift has been bringing to light the root cause of the issues, and sharing the tools and resources needed for me to take healing into my own hands. Whenever someone in my life feels troubled or helpless around a particular issue, Katharina is the first person I refer to them.
Lulu S.San Gabriel, CA
My experience with Katharina was tremendously healing and informative. Before meeting her, I had been looking for a medical intuitive who could tune into my body more than blood testing could provide. Once I found her, there were 2 things in particular that drew me to her that made me feel this was the right person for me to work with. The first being that she was not only a medical intuitive, but was in fact a medical doctor as well! The combination of the two I found to be more profound than simply visiting one or the other. The second reason, and tipping point for me, was the fact I could sense she was spiritual awakened which not all beings who possess these gifts are. While in our medical intuitive session,
her ability to tune into me and provide insight was amazingly detailed and unbelievably accurate.
I also received some healing work during the medical intuitive session that was able to clear some issues I had been struggling with for years!I almost don't know what to do with myself because I was so use to attending to those issue that aren't there anymore. Haha! Amazing! Clearly, as you can read, I was nothing short of pleased. 🙂 I highly recommend her!!! Thank you, Katharina for all your help! 🙂

Ryan RigoliSan Francisco, CA Rigoli Coaching, www.rigolicoaching.com
I went to Katharina to get help with a personal issue that I felt stuck on for many years. I realized over time that many of my challenges were stemming from the past that needed emotional healing. I was truly amazed at how quickly Katharina was able to tune into my chakra system and help me clear out what had been stuck for so long.
Within one session I was able to receive a powerful healing
in my third and fifth chakras, work through a significant challenging experience, and receive valuable insights on how to move forward. She also gave me a number of techniques to work with so I could continue my own self-healing. It's not just her gift of healing, though, that was so powerful for me but her compassionate and gentle presence as well. I immediately felt at ease with her in our session together which provided a very sacred space to help me with my healing. I feel so grateful to have worked with Katharina and can't recommend her enough.
Elle G.
My six weeks with Katharina were quite beneficial. I didn't want them to end. She
helped me deal with my thyroid and sleep issue with clearly defined strategies that have helped me already.
She spoke to me in a clear, concise and loving way. I felt that she was able to listen and "see" into my energy field and has put me on a path of wellness and calm. I am very grateful for her intuition and guidance.
Michaela Wartbichler
I participated in one of Katharina Johnson´s seminars about a year ago and
with Katharina´s help I was able to work out a personal issue that had bothered me for years
. Katharina is a woman with great knowledge, empathy and intuition. She really helped me a lot and I am still using the techniques that I learned successfully in my daily routine.

Tiffany Bass BukowCEO Ms.Money.com, San Rafael, CA
I was amazed during my medical intuitive session with Katharina, about the
deep and profound clearing that occurred after just one treatment
. Katharina can take you on a healing journey to optimal mind, body and spirit wellness.
Eve S.Mill Valley, CA
Medical Intuition …
I was blown away from the result after just two sessions.
Letting go of the past and being ready for the future? This is an incredible work:-)
Rym T.
Oh boy oh boy oh boy! Just
had a mind blowing medical intuitive session with Dr. Katharina
and she was spot on every little detail. She connected to my auric field and to the physical field and it was just like my body was talking to her. I had several liftings of dense energies and her clearings were amazing. A gentle and compassionate energy! I am very grateful. She is a gem! I am extremely grateful I connected with her.
A.K.
The medical intuitive session I had with Katharina went above and beyond my expectations. She beautifully combines her broad medical knowledge and insight, with powerful energetic intuition, and offers unparalleled feedback on all these dimensions. I gained a greater understanding of my physical issues with clear steps to improve my overall health and well-being, and experienced profound validation of my purpose and an initial clearing of deep emotional blocks. She is an authentic and powerful healer - I look forward to working with her again!
Brandon P.Online Entrepreneur
Katharina is an amazing soul, whose presence and insight helped me understand myself at new levels,
helped my body feel lighter and healthier,
and filled me with vibrant energy to take back to the world. Thank you!
Jessica BauerFremont, CA
Katharina is the best! I went in for my medical intuitive session and left a couple of hours later
feeling more energetic and confident than I had in a long time
. During the session she recommended a couple of meditative exercises for me to do daily, which have also been a great help in keeping my mood and energy up! It's also been becoming easier to keep my thoughts positive since our session, thanks so much!! Katharina is fantastic at what she does, I'd recommend her to anyone.
Deena M. EmeryvilleCA
A respected Therapist referred me; and I had a wonderful healing session with Katharina this week. She is definitely tuned in! She told me things about my body I had not told her. I was skeptical about using Skype but she totally was able to work on me without my being in her office. I loved the imagery she used while she directed the healing part of the session.
I felt immediate relief in the area where I had pain and it continues to be clear.
She recommended a supplement that she does not sell and even sent me information on where to find it directly. Her knowledge is profound in the healing arts I believe. She is the REAL DEAL!
Dr. John Z.San Francisco, CA
Katharina Johnson's is a kind, generous, caring, supportive being who is the perfect practitioner for helping people eliminate negative emotions which have been plaguing them. "Medical Intuition" is a gentle, safe, effective way to identify specific emotions which are affecting many areas of our lives and to quickly and easily remove them. By using feedback from our bodies in the form of muscle testing, Katharina can quickly identify and prioritize emotional tension and relate that tension to our various Chakra contact points.
K
atharina teaches us how to easily and safely balance the Chakra contact
points so we become in control of our own emotions
. After working with Katharina, whenever my key emotion comes up I have a specific protocol to use to quickly and easily remove the emotion before it interferes with my life. I also learned affirmation techniques which allow me to stay centered and balanced and in control of my emotions for the first time. Katharina helps us develop more control over our own lives, taking us from codependence to independence in a loving, nurturing way.
Wendy.K. CMTSan Francisco, CA
It is difficult to put words to great insight and clarity I experienced after meeting with Katharina. Her demeanor is warm and her explanation of the process is clear and thorough.
I discovered deeply held blocks that have since ceased to resurface
. I highly recommend Katharina to anyone!
Elka WrolichM.D., Austria
As a medical doctor myself, I know how incredible the service is that Katharina is offering through her ebook "The 5 Keys to Healing Yourself". The time is ripe that we take back our power and re-learn how to heal ourselves. Self-healing is easier than you think and, with Katharina´s help, you can get there.
Laura S.San Francisco, CA
I was dealing with allot of stress and tension, resistance to life in general, my medical intuitive sessions with Katharina really helped me move through it with the aid of my guides. I was more calm, happy and relaxed afterwards and it has lasted for weeks now. She is very good at what she does!
NinaSan Francisco, CA
I came to see Katharina for 3 reasons. Curiosity, it is obvious that modern medicine provides some answers to some problems, so building in an alternative view point for the more rounded understanding about your body and the state of your health seemed appealing. My very intelligent friend recommended her after her great experience with Katharina. I was starting to feel that something hard to pin point was different with my body..call it getting older, call it 'winter time' but something was just a bit off.I would not even no how to convey the symptoms, i just felt that the 'machine ' needed some fine tuning.Came to see Kathahrina without any great expectations as I did not even know what is she supposed to 'fix'.Well, she fixed it. What ever that little, tiny, impossible to see with standard medical tests was, she identified it, gave me a custom combination of natural supplements and things just went back up to normal. Now, I am a believer and I feel like I have a great practitioner to go to if things start changing, and welwill age and all that. And as if that is not enough Katharina is gentle, wise and devoted.
D.W.Mill Valley, CA
Nothing short of amazing! After only a few minutes, Katharina was able to pinpoint the emotional root-cause of my physical issue and released the old trauma it was related to. Since then my condition has remarkably improved. Thank you!
C.M.San Francisco, CA
Katharina Johnson is an amazingly caring and gifted healer. She very clearly and effectively takes you through the process of healing yourself and does it in an accessible and understandable way, giving you a greater sense of control over your own health. I've been benefiting from her expertise in Medical Intuition and in a recent powerful session had the experience of taking a shower…on the inside.
It was as if ages of trauma and negative energy were finally washed away.
I highly recommend her to anyone wanting to pursue a guided introduction to alternative healing modalities, whether that's energy work, allergy reduction or detoxification.
Hers is the most effective regimen I've experienced so far.


C.T.Berkeley, CA
Be prepared for a surprise when you go to Katharina Johnson. The work she does seems simple enough, but the results are astounding. Her intuition, next to her thorough understanding of the techniques of medical intuition, never to fail to amaze me. There is no need to be in a mess to go see her. Her work has made the puzzle of my life more fun and definitely more interesting.